Violins Over $5000
Haga clic aqui para información en Español.
This is a partial list of what is available. All instruments receive the GVS professional set-up.
Please contact us for more information.
Click on any picture for a larger view.
Paul Blanchard 1884
France
---
Ch. J. B. Collin-Mezin 1887
Paris
---
These two violins by Nicolas Vuillaume were made for Jean Baptiste Vuillaume of Paris. They are branded on the back of the scroll Stentor 2. In our experience, the Stentor 2 model always plays far beyond other instruments in its price range. Because of this, they are rarely available. These two came from a private collection in France. Certificates by Bernard Millant.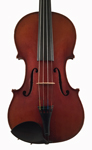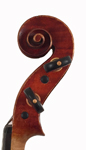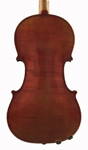 Nicolas Vuillaume 1855
Stentor 2 Model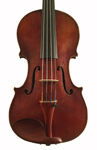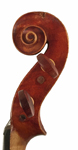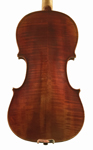 Nicolas Vuillaume 1860
Stentor 2 Model
---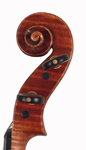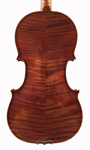 Raymond Joseph Melanson
Rochester, Ma. anno 2013
This beautifully built instrument from an acknowledged American Master, was commissioned by us in 2013. It is a favorite of our instrument consultant, Jason Diggs. It is certified by the maker.
---
An excellent and rare example of this American Master.
---
We commissioned a pair of these nearly identical violins, made by a student of the Italian Master Marco Piccinoti, with a certificate by Master Piccinoti.
---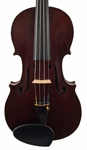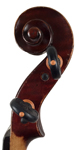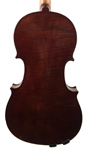 Cabasse Visnaire
Early 19th century, French in near mint condition, with a certificate from Bernard Millant
---
---
---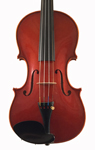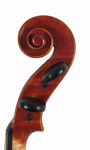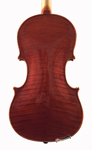 Bottega
Del Marco Imer Piccinotti
San Polo E'Enza Anno 2006
---
---